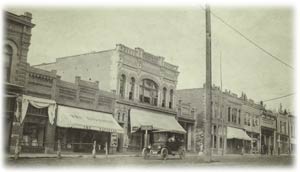 INTRODUCTION TO THIS SITE
Hi. My name is Earl Morris. I have established this site in order to make available to anyone interested in the information I have collected regarding family trees for the following surnames: MORRIS snd HEUTHER.
However, in due course I will expand my paternal grandmother's line (Cantelon) with a third tree as I have information dating back to the early 900s, All this is very much a work in progress. Please do not hesitate to contact me if you have any concerns, updates, additional information, etc. I can give anyone who is seriously interested restricted access to edit a specific family tree.
This site uses the program TNG (The Next Generation), courtesy of a server provided by the Alberta Family History Society, Calgary which has an agreement with the TNG owner.